Network
The SCALE Network screen has network configuration and settings options, in widgets, for active interfaces, static routes, and the global configuration. The Network screen also displays OpenVPN information and IPMI channels. IPMI only displays on systems with physical hardware and not on virtual machine deployments.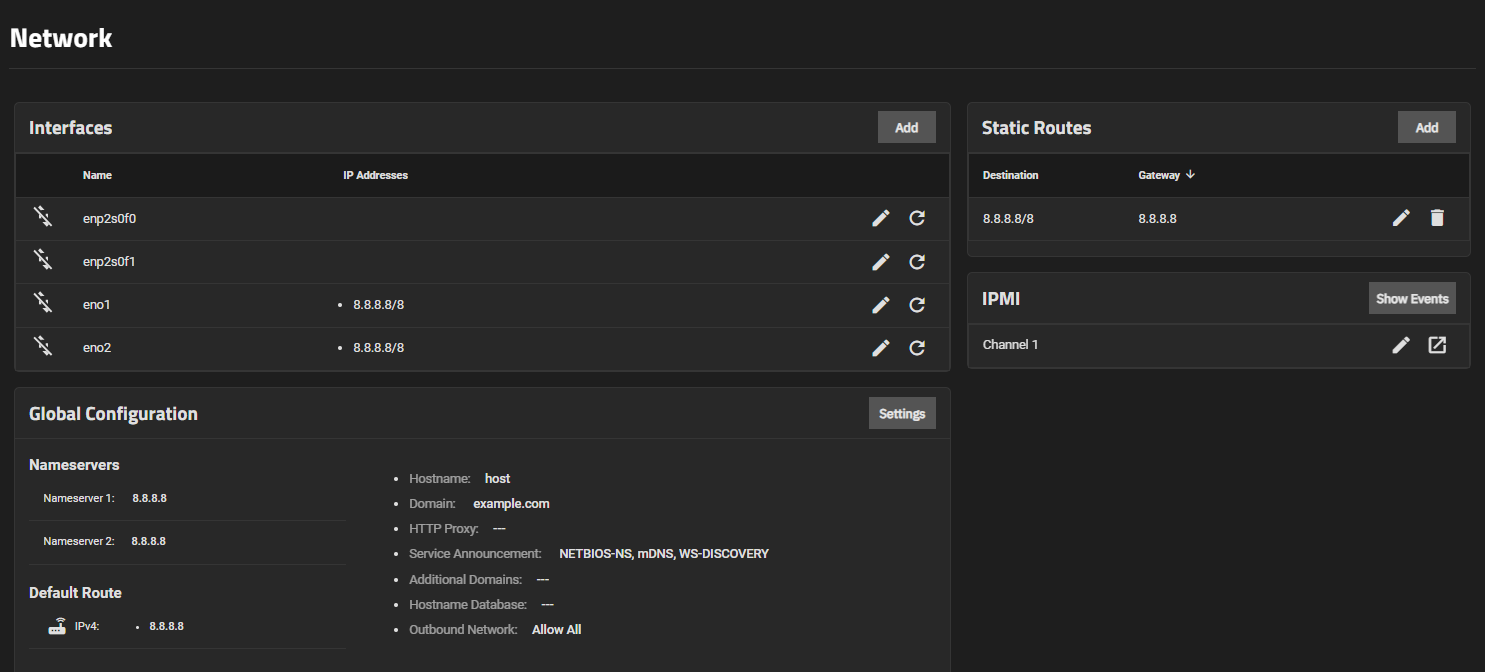 Click the buttons or on an existing widget entry to view configuration options on side panels.
Networking Tour Video

This video demonstrates configuring networking settings.